Super Fang

Super Fang is a Normal-type move introduced in Generation I. It was the signature move of Rattata and Raticate until Generation IV.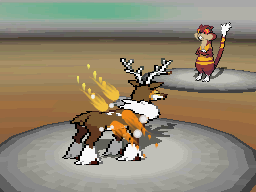 The user chomps hard on the foe with its sharp front fangs. It cuts the target's HP in half.
Badly startles all Pokémon that made good appeals.
A basic performance using a move known by the Pokémon.